Summary
We all know that 2 recent proposals which is filtering system have a lot controversial but in another way we should filtering them to distributed token on real user.
Background
According to rotate.eth proposal that found over 4k address that suspect farmer airdrop. Imagine that have a lot 4k discord account and vote no in any filtering proposal. So there is no way to eliminate them from temperature check.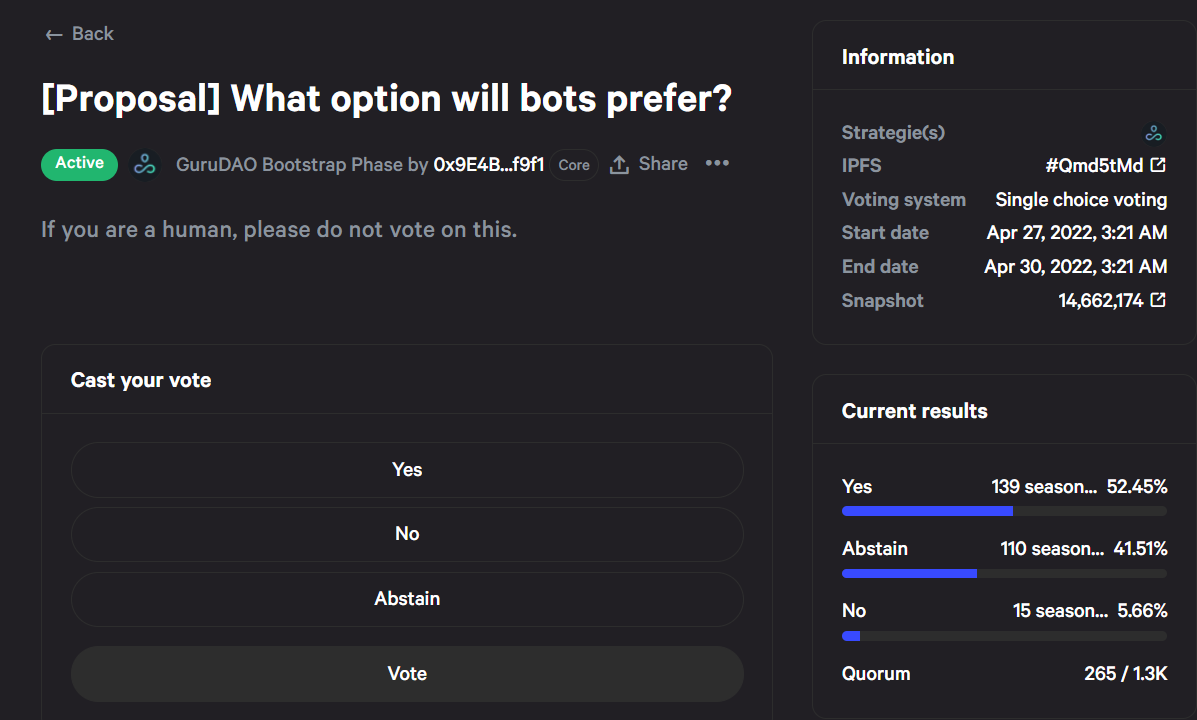 By the way team already do what they should do on the last snapshot, in this snapshot we already see a lot of bots voting the snapshot and literally suicide them. The result is good, this already shows us the team is doing what they think is good for filtering bots, and we need more team moves like this.
Process:
are will be good ways if the team decides a couple of ways to filter the bot. so we are as member give it team permission to do whatever they want. After that launch on snapshot immediately to vote which one is better, so there is a no or yes choice. the choice is which one is better to do filtering.
example:
team decide a couple choice on snapshot
a) have a minimum 2 transactions on Ethereum
b) have a minimum 20 across all transaction
c) … another option
d) … another option
we can vote one, the most voted will be the filtering system that we are used to exclude airdrop farmer.
Pros
This proposal will be distributed to real users
make the dao run more smoothly because it eliminates the farmer
Cons
I know this proposal maybe end up like 2 other proposal that do not pass the temperature check because they are will vote no