Summary
The proposal defines overall LBP parameters.
Background
In order to achieve a fair launch and get more liquidity, the DAO decided to use LBP to conduct a public sale of $GURU, and the value of $GURU will be determined by the market.
Proposal
Start Date:Within a week of token economics confirmation
End Date:72 hours after the start of LBP
Starting Price:$13.09
Ending price:$0.71
Blockchain: Ethereum
Initial pooled: 20,000,000 GURU : 5,000 WETH(Mutable, determined by finalized token economics)
Starting weights: GURU 95%: WETH 5%
Ending weights: GURU 50%: WETH 50%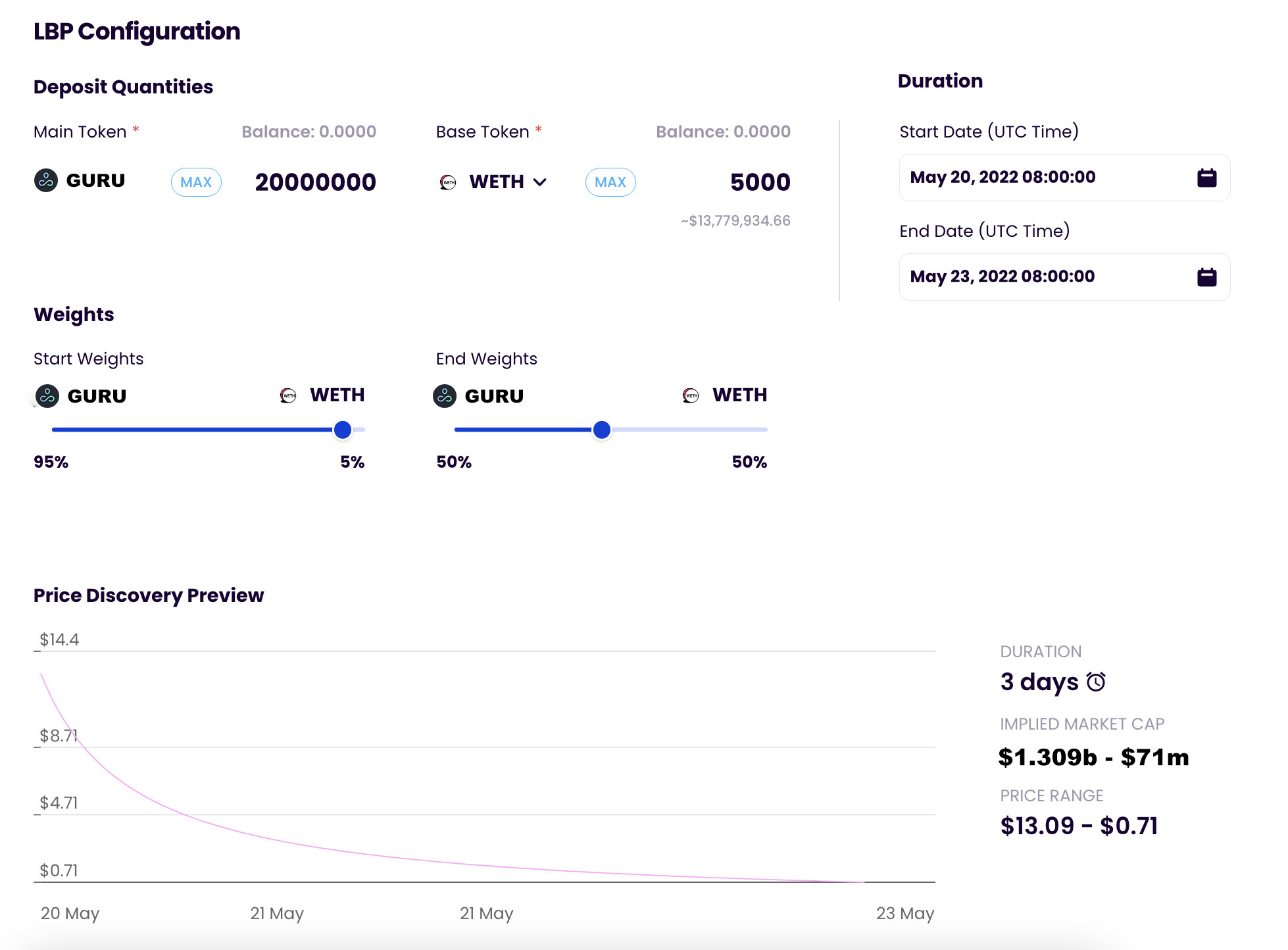 According to the LBP curve analysis of past projects, we may not reach the price of $0.71, which depends on the market's recognition of the value of $GURU.
The following are some examples of LBP curve changes:



Pros
A fair launch can be achieved and the price of $GURU is defined by the market.
Cons
Excessive shares of tokens being sold will result in more tokens in circulation in the market.